GridGames.ID – Mobile Legends: Bang Bang has just received a major update titled "Project Next".
In this update, Moonton really brings new elements, ranging from improved graphics, changes to the laning system to new controls.
Of course this change changes the existing meta.
Also Read: Equipment Adjustment in Mobile Legends. Influence With Meta?
So that you don't get confused, it's better to just see what changes are in this Next Project.
1. New logo and music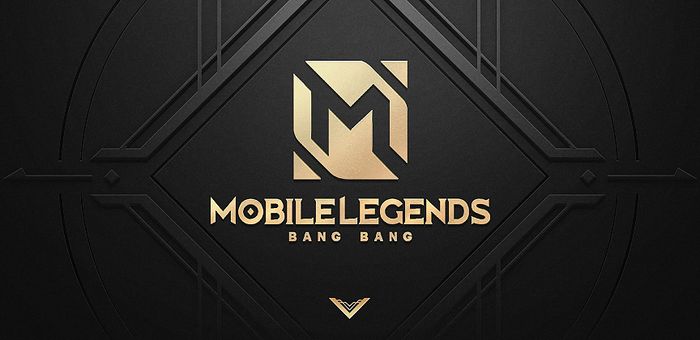 Facebook/ Mobile Legends: Bang Bang
Mobile Legends new logo: Bang Bang
Shortly after entering the game, players will see a new logo.
The logo reads the text "Mobile Legends: Bang Bang" and is decorated with metallic gold fonts.
Next, players will find a waiting screen (loading screen) which is now dominated by images of three iconic heroes, namely Zilong, Eudora and Miya.
It looks like the three have brought a new, fresher character design.
Other changes are also found in the background music that is carried.
After entering the lobby, players will find music that feels more tense.
Also Read: Mobile Legends Update Has Lots of Bugs, Udil Asks MPL ID S6 to be Postponed
2. Interface design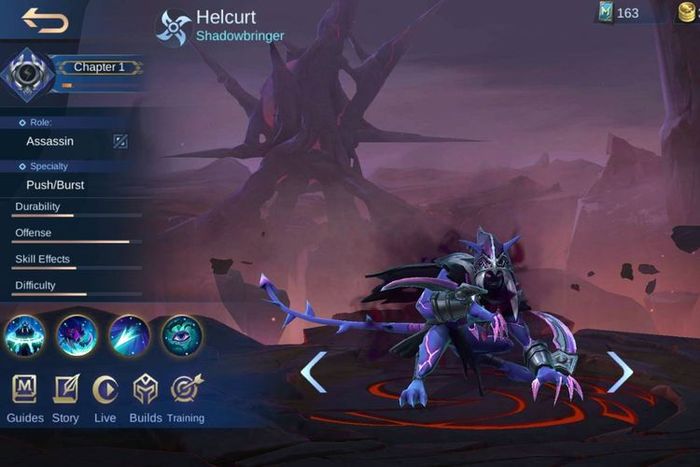 (KOMPAS.com/Kevin Rizky Pratama)
Hero Helcurt with Abyss-themed background illustration
The appearance of the lobby has undergone a visual change. The game lobby now looks darker than usual.
In addition, Moonton also added some new background illustrations for certain heroes.
The background image is divided into heroes based on their respective regions.
There are several types of backgrounds currently present, including moniyan empire, eastern village, northern vale, and abyss.
In addition to the four regions, Moonton also plans to gradually add other background illustrations.
3. Focused Laning System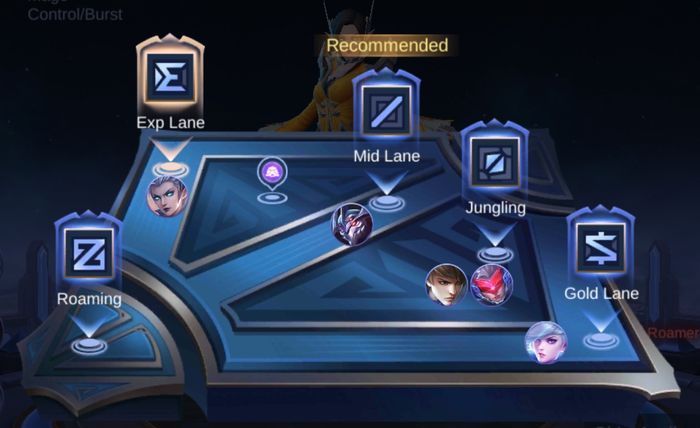 GridGames
Mobile Legends laning system
One of the crucial changes that occur in the game is the presence of special functions in each lane.
In the first seven waves, siege minions in each lane will bring different additional effects.
In turtle lane, siege minions will give an additional 50 percent EXP effect when defeated.
While on non-turtle lane, players will find siege minions which bring an additional 50 percent gold effect.
After the seventh wave is complete, the Siege Minion will no longer carry special effects.
In addition, a small monster called Lithowanderer which is usually on both sides of the map, will now only appear on one side.
Also Read: Grand Alliance, Anime-themed RPG Game Finally Officially Released
4. Tower strengthened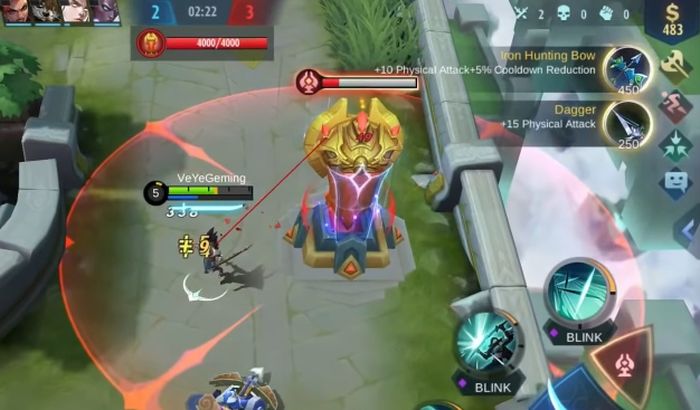 YouTube VY Gaming
New turret or tower in Mobile Legends
In the first three minutes, the outermost turret will be protected with a shield.
When a player tries to attack a turret that is still covered with a shield, the player will get additional gold.
The gold obtained is 0.8 gold per 10 damage generated to the tower.
However, players will experience a 50 percent reduction in damage.
This effect will remain in effect until the shield is gone, so it's a good idea for players to take advantage of the first three minutes to do farming.
5. New skill control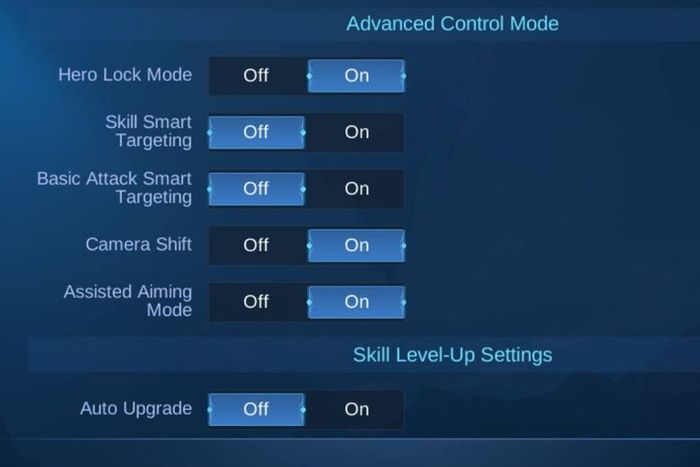 (KOMPAS.com/Kevin Rizky Pratama)
New settings in Mobile Legends
In order to make it easier for players, Moonton brings a number of new control features.
This feature consists of smart targeting skills, basic smart targeting attacks, and camera shift.
The smart targeting skill feature and the smart targeting basic attack feature can be said to be an auto aim feature.
By activating this feature, the skill or basic attack that is launched will be directed automatically at the enemy.
Then there is the camera shift feature which is considered very helpful because it can expand the camera view, especially on heroes who are equipped with a fairly far range of skills.
When players use heroes like Selena and Pharsa, players can see a wider range of skills. The use of skills will also be more accurate.
Also Read: List of Teams that Qualified for the 2021 Menpora Esports Cup Grand Final
6. Changes to item artwork
GridGames
Mobile Legends Equipment
Moonton has changed the design of items in the game several times.
But this time, the Chinese developer replaced most of the item designs in the game.
Now the designs of these items look smaller and much different from the original artwork that Moonton has maintained in recent years.
In addition to changing the item design, Moonton also changed the role of jungle items.
After the update is applied, jungle items can only be purchased by players who use the Retribution spell.
As a result, players who choose other spells cannot take advantage of the additional benefits of jungle items.
The farming process will be more difficult and take longer.
7. Old heroes updated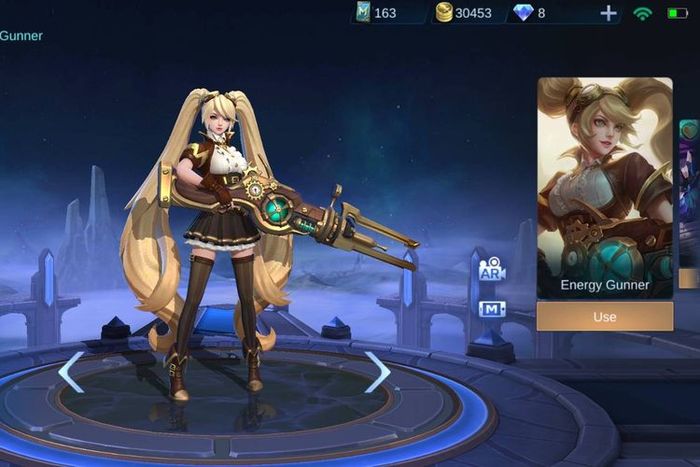 (KOMPAS.com/Kevin Rizky Pratama)
Layla's marksman character in Mobile Legends
Since launching in July 2016, Mobile Legends still maintains seven pioneer heroes consisting of Tigreal, Miya, Alucard, Layla, Eudora, Zilong, and Saber.
Now, the seven heroes have received significant skill and appearance adjustments.
In Layla, for example, the first skill of the marksman hero has received a new effect, in the form of increased movement speed and a wider range of skills.
Then in terms of design, Layla now looks more attractive with new twintail hair and a new type of malefic gun.
So far, Layla's character graphics have also looked smoother like the new characters that have been recently released by Moonton.
Also Read: Equipment Adjustment in Mobile Legends. Influence With Meta?
8. The arrival of a new hero, Brody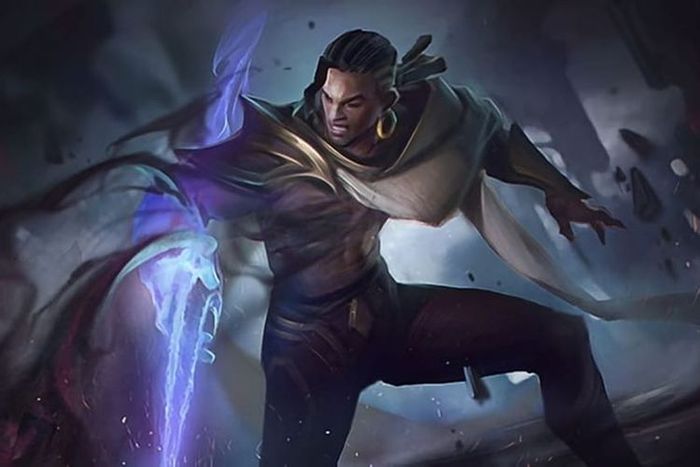 (KOMPAS.com/Kevin Rizky Pratama)
Brody, the new marksman character in Mobile Legends
Through a patch update, Moonton announced the arrival of a new marksman hero named Brody.
This hero will visit the Land of Dawn on October 16th.
Nevertheless, Brody's presence sparked debate among the players.
If you refer to the order of heroes released on the advanced server, then Brody should only be released after the assassin hero Benedetta.
Also Read: Measuring How Much Career Potential is in the Indonesian Esports Industry
But now Moonton seemed to have forgotten the existence of Benedetta.
Apart from that, it is still unknown whether Moontoon will release Benedetta on the original server or not.
Let's just wait, shall we!
PROMOTED CONTENT




Featured Videos