GridGames.ID – Mobile Legends' first rank mode season in 2021 is coming to an end, guys!
Starting season 16, this MOBA game made by Moonton presents a new hero named Atlas.
He is a hero who comes from the depths of a dark, cold and mysterious sea called the Abysmal Sea.
Atlas' own form is like a giant iron robot with a red cloak behind it.
Actually, the place is a forbidden area for life because no human has set foot there.
However, many extraordinary and indescribable creatures, including the Atlas, are found to breed there.
Atlas, who is a Tank hero with a Crowd Control specialty, can be proven from his 2nd and ultimate skill.
Atlas's 2nd skill can give Magic Damage as well as a stun effect to nearby enemies.
Likewise with his ultimate skill which can slow down the target opponent by 40% for 3 seconds.
Atlas will be officially released on the Mobile Legends Original Server on March 20, 2021.
You can buy it for 32 thousand BP or 599 diamonds with a 30% discount for 7 days after its release.
The release of Atlas is also accompanied by a skin called Reactor Core which you can also buy in bundle form in the Shop column in the game.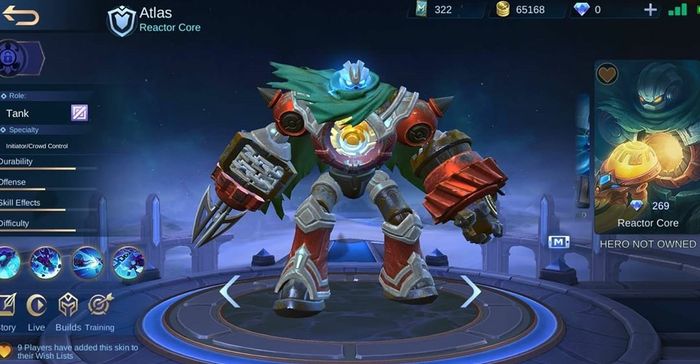 instagram/ml_leak
Skin Atlas, Reactor Core
For those who like to use Tank heroes, you are obliged to have this Atlas hero, yes!
PROMOTED CONTENT




Featured Videos