A complete leak of the Mobile Legends (ML) fragment shop update that will be coming in December 2020, there are Aldous, Argus and others!
There are many legal (safe) ways that you can use to get a free skin or hero in Mobile Legends.
One of the most popular ways is to collect fragments and exchange them for the free heroes or skins we want.
ALSO READ: Finally, Vale Mobile Legends will get a new skin, this is the appearance leak!
Regarding this, SPIN Esports will provide a leak of the latest fragment shop updates that will be coming this December 2020 on the original Mobile Legends server.
Premium Fragment Update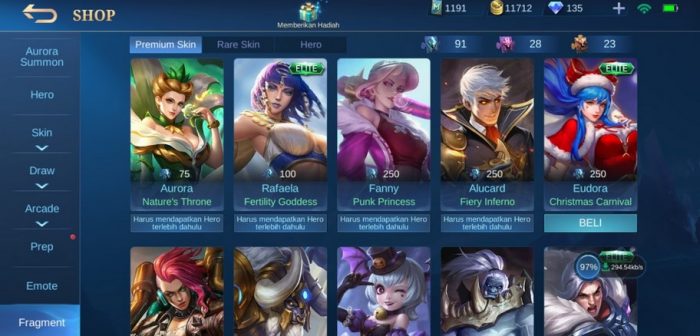 For the first leak of premium skin fragments that have not changed at all, Moonton is still reluctant to present a new skin in the blue Fragment.
Rare Fragment Update
The second leak of the rare skin Fragment that will have many changes, including the Valir, Alucard, Cyclops, Kimmy, Grock, and Kaja skins will be removed.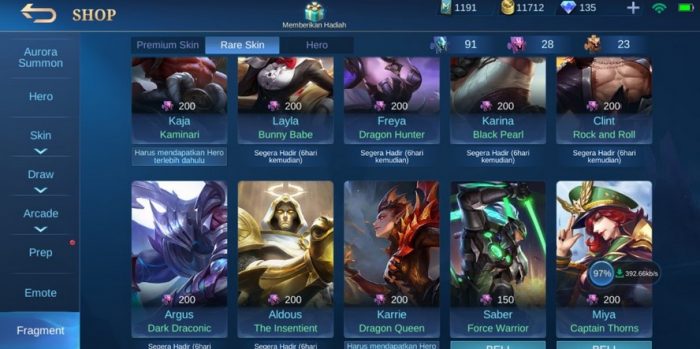 Then for the replacement is Layla, Freya, Karina, Clint, Argus and Aldous.
ALSO READ: When can you dig at the Lucky Star Mobile Legends (ML) event? This is the Exact Date!
Update Fragment Hero
The third leak from the fragment shop hero where Yi Sun Shin, Claude, Franco, Xborg and Rafaela will be removed.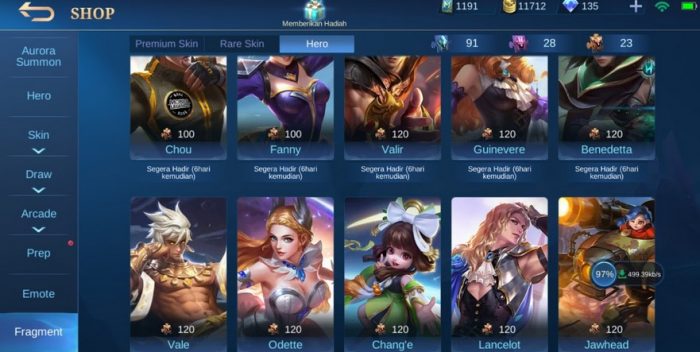 Then it will be replaced by Chou, Fanny, Valir, Guinevere, Benedetta, and Vale.
That's the fragment update leak in December 2020 which we summarize everything from the Mobile Legends advanced server!
If here (Advanced Server) updates its Fragment Shop after resetting season 18 Mobile Legends then maybe the original server will also be the same.
Don't forget to visit the SPIN Website for other latest updates, and follow our Instagram and Youtube.